Christmas gift for Her with a small bag of organic, rosehip powder capsules and organic fruit sweets.
Secure payments with Paypal
Cash On Delivery
World wide delivery except RUZ
Puiki Kalėdinė dovana Moteriai. Šiame rinkinuke rasite ekologiškos šventinio skonio Kalėdinės žolelių arbatos su džiovintų erškėtrožių kapsulėmis, bei moliūgų - svarainių cukatus.


KALĖDINĖ žolelių arbata - ekologiška šventinio skonio arbata su juodaisiais serbentais ir svarainių vaisiais.
Ekologiškos sudedamosios dalys:
- džiovinti juodieji serbentai;
- džiovinti obuoliai;
- džiovinti svarainiai;
- paprastųjų aviečių lapai;
- juodavaisių gervuogių lapai;
- paprastosios mėtos žolė;
- vaistinės piliarožės žiedlapiai.
Paruošimas: Užplikyti pagal savo skonį.
Pakuotės svoris: 15 g.
ERŠKĖTROŽIŲ MILTELIŲ kapsulės. Erškėčių vaisiuose yra nepaprastai daug vitamino C, vitaminų P ir E, karotinoidų, flavonoidų, sacharidų, organinių rūgščių, pektinų, mikroelementų kalio, kalcio, cinko, vario, geležies, magnio, mangano, kobalto, molibdeno ir seleno. Erškėčių vaisių preparatai pasižymi priešuždegiminiu, antiskleroziniu, kraujavimą stabdančiu, tulžį ir šlapimą varančiu, žaizdas gydančiu poveikiu. Vartojama nuo mažakraujystės, aterosklerozės, esant vitamino C trūkumui, kaip organizmo atsparumą infekcinėms ligoms ir darbingumą didinanti priemonė. Liaudies medicinoje erškėtis vartojamas gripo ir peršalimo ligų profilaktikai ir gydymui.
Ekologiška sudedamoji dalis: džiovintų erškėtrožių vaisių pudra (lot. Rosa canina).
PASTABOS:
Kapsulės tinkamos vegetarams ir veganams.
Kiekis: 60 kapsulių.
Grynasis svoris: 45 g.
MOLIŪGŲ - SVARAINIŲ cukatai pagaminti iš ekologiškų svarainių ir moliūgų užaugintų Pilnų namų bendruomenėje. Pagaminti naudojant cukrų.
Pakuotės svoris: 100 g.
Gamintojas: PILNŲ NAMŲ BENDRUOMENĖ.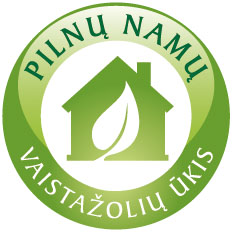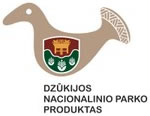 Taip gimsta Pilnų namų bendruomenės ekologiškos arbatos.
Related Products
( 6 other products in the same category )