CHRISTMAS gift for Woman
Christmas gift for Her with a small bag of organic, rosehip powder capsules and organic fruit sweets.
Secure payments with Paypal and Paysera

Cash On Delivery

Delivery in 2-3 working days
Puiki Kalėdinė dovana Moteriai. Šiame šventiniame rinkinuke rasite ekologiškos šventinio skonio Kalėdinės žolelių arbatos su ajerų arba medetkų hidrolatu, bei moliūgų - svarainių cukatus.
KALĖDINĖ žolelių arbata - ekologiška šventinio skonio arbata su juodaisiais serbentais ir svarainių vaisiais.
Ekologiškos sudedamosios dalys:
- džiovinti juodieji serbentai;
- džiovinti obuoliai;
- džiovinti svarainiai;
- paprastųjų aviečių lapai;
- juodavaisių gervuogių lapai;
- paprastosios mėtos žolė;
- vaistinės piliarožės žiedlapiai.
Paruošimas: Užplikyti pagal savo skonį.
Pakuotės svoris: 15 g.
AJERŲ ŠAKNŲ HIDROLATAS - natūralus plaukų gaiviklis ir tonikas. Nuo seno ajerai yra naudojami kaip priemonė plaukų priežiūrai. Stiprina plaukus, skatina jų augimą, plaukams suteikia žvilgesio. Natūralus produktas, gautas vandens garais distiliuojant šviežias lietuviško ajero šaknis.
Sudedamosios dalys: Balinio ajero šaknys, vanduo.
Naudojimas: purkšti švrius ir sausus plaukus bei šaknis.
Grynasis kiekis: 100 ml.


Arba
MEDETKŲ ŽIEDŲ HIDROLATAS tinka jautriai, pažeistai, sudirgusiai, beriamai ir riebiai odai. Tinka nuo spuogų ir inkštirų. 
Sudedamosios dalys: Vaistinių medetkų žiedynai, vanduo.
Naudojimas: Purkšti ant švarios odos.
Grynasis kiekis: 100 ml.
MOLIŪGŲ - SVARAINIŲ cukatai pagaminti iš ekologiškų svarainių ir moliūgų užaugintų Pilnų namų bendruomenėje. Pagaminti naudojant cukrų.
Pakuotės svoris: 100 g.
Gamintojas: PILNŲ NAMŲ BENDRUOMENĖ.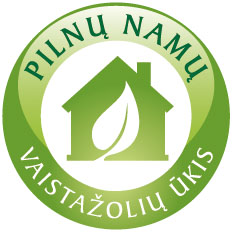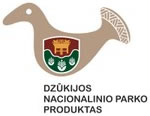 Taip gimsta Pilnų namų bendruomenės ekologiškos arbatos.