Encapsulated wormwood grass powder.
Secure payments with Paypal
Cash On Delivery
World wide delivery except RUZ
Constituent: dried wormwood powder (lot. Artemisia absinthium). Capsule composotion: HPMC (Hypromellose),gellan gum, water.
Directions: The capsules must be taken with a glass of water.
Notice:
The capsules are suitable for vegetarians and vegans.
The product is not certified as organic.
Quantity: 90 capsules.
Net weight: 35 g.
Grown and manufactured by: PILNU NAMU BENDRUOMENE in Lithuania.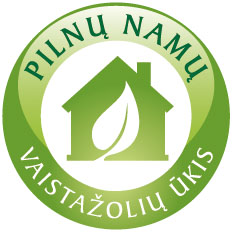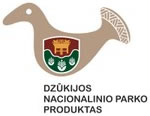 Pelynų kapsulės
Sveiki,
ar galima duoti vaikams nuo 5 m.?
Pelyno tabletės, kapsulės
Prtongas produktas. Labai gerai, kad nereikia gerti karčios arbatos. Poveikis tas pats. Ačiū, kad tobulėjate. Rekomenduoju!
Pelynu milteliai
Labai gerai padeda virškinimui.
Puikus papildas
Labai gerai padeda sustojus virškinimui. Ir gerti nekartu
 Write a review
Related Products
( 4 other products in the same category )
Where to buy
Buy at Our partners
PILNŲ NAMŲ BENDRUOMENĖ
Nemuno g. 1A, Panaros k. Varėnos r.
8 698 87006
->> Get Directions
LIVINN - healthy products
Vilnius - Kaunas - Šiauliai - Klaipėda - Panevėžys

->> Get Directions
ŽALIA RASA
Odminių g. 7

->> Get Directions